Dale City Veterinarians
Christine Learman, DVM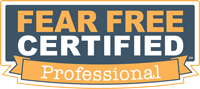 Dr. Learman has been practicing in the Woodbridge area for over 22 years, and at MapleShade since opening in 1999.
She began her education at Mount Saint Mary's College, where she graduated cum laude as a Registered Nurse in 1981. From there, it was on to veterinary school at Virginia Regional College of Veterinary Medicine. Serving as Class President during her junior and senior years, she earned an Iams Nutrition scholarship during her senior year.
After completing her veterinary studies, Dr. Learman was awarded an internship in small animal medicine and surgery at the prestigious Animal Medical Center in New York City. This internship, along with six years of experience working as an associate veterinarian at a local animal hospital, was excellent preparation for establishing her own veterinary practice.
"I am blessed to say that my profession is my passion," she says. "I get so much satisfaction in helping the four-legged family members live the healthiest lives possible with an individual approach to patient care."
Dr. Learman is a general small animal veterinarian and owner of MapleShade. Her professional interests include dentistry, soft tissue surgery, acupuncture, pain management, holistic medicine, and dermatology. She is a Fear Free Certified Practitioner and cherishes partnerships with several rescue groups and her time spent volunteering at the local spay/neuter clinics for feral cats.
Dr. Learman is a member of the American Veterinary Medical Association, the American Animal Hospital Association, the American Association of Feline Practitioners, the International Veterinary Pain Management's International Veterinary Acupuncture Society and the Academy of Homeopathy.
Andrea Ballou, DVM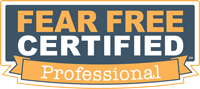 Associate Veterinarian Andrea Ballou joined our team in December 2014.
Dr. Ballou earned her undergraduate degree in Zoology from Oklahoma State University in 1996 before moving on to the University of Missouri, where she completed her Doctor of Veterinary Medicine in 2000. Her professional interests include behavior, dentistry, ultrasound, and pain management.
"What I love about being a veterinarian is easing suffering in our companions," she says. "By healing pets, you strengthen the bond between pets and their owners. That is the wonderful part of veterinary medicine – seeing the bond and understanding between pets and owners."
She shares her home with two rescue Border Collies named Conner and Jake.
Dr. Ballou is a member of the American Veterinary Medical Association, the American Animal Hospital Association, and the International Veterinary Academy of Pain Management.
Kent D. Smith, DVM
Growing up in Manassas, Virginia, Dr. Kent D. Smith developed an interest in the veterinary field at an early age. He began his journey in the animal field volunteering at the age of 11 in a local veterinary hospital. It was there he found his love for animals and enjoyment in working with people. The challenging nature of veterinary medicine also motivated Dr. Smith to learn more, further motivating him to become a veterinarian.
Dr. Smith pursued his undergraduate education at Virginia Tech, and graduated in 1994 with a B.S. in Biology, graduating Cum Laude. Dr. Smith went on to further his education by graduating from Virginia – Maryland Regional College of Veterinary Medicine in 2002.
Since practicing veterinary medicine, Dr. Smith has found the most satisfying aspect of his career to be the ability to provide the highest standard of care for the patients he treats, all within the client's budget.
At home, Dr. Smith enjoys spending his free time hiking, reading, listening to music, and landscaping. He also loves have fun with his daughter, Averi, who is in her toddler years. The Smith residence also has an abundance of pets, including 4 dogs, 6 cats, 3 horses, and 3 goats.