Our Staff
Amy Hook, Licensed Veterinary Technician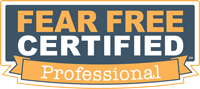 Licensed Veterinary Technician Amy Hook has been a member of the MapleShade Animal Hospital team since we opened in 1999. Amy has been a licensed Veterinary Technician since 1989. She has two Associate's degrees - one in Applied Science in Veterinary Technology and another in Animal Science.
In addition to her 26 years of experience, Amy brings her "absolute love of animals" to the hospital. She says what she enjoys most about her position is "giving (the animals) excellent medical care, but also lots of love so they feel safe."
Amy is responsible for providing nursing care, which includes administering IV fluids, placing catheters, taking X-rays, dispensing and administering medication, and assisting as a surgery technician when needed. She is also a Fear Free Certified Professional, and strives to make the hospital a comfortable, stress-free environment for all of our patients.
"We try to practice the best veterinary care and treat all pets as our own," she says of the hospital. "We strive for a stress-free environment for pets and people."
Amy has four pets of her own: two domestic shorthair cats named Khloe and Phoenix, as well as a 15-year-old Sheltie named Rusty and a 10-year-old Golden Retriever named Sadie.
Kendall Reaves, Office Manager, Surgical Assistant & Receptionist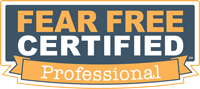 Kendall Reaves wears many hats at MapleShade Animal Hospital. With 14 years of experience in the veterinary field, she joined our team in March 2008. Some of her responsibilities include client and employee services/relations, conducting inventory and being a surgical and dental assistant.
"Coming to work each day is like being at home," she says. "The doctors and staff are like family and I believe that shows to our clients. Also the ability to grow and learn with such amazing people makes it fun to be here every day."
Kendall is studying for her Veterinary Technician Certification. She holds Therapeutic Laser and Animal Dental Radiology certifications. She shares her home with an eight-year-old cat named Capone.
Leah Marshall, Receptionist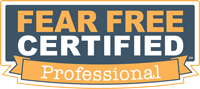 Leah Marshall started at Mapleshade in September of 2016 as a receptionist. She came to us from a busy practice in McLean where she worked for 14 years as a receptionist.
Previously Leah was a corporate travel agent, however her love for animals drew her to change fields and has been happy ever since.
When not at work, Leah enjoys playing with cats and dogs and spending time with her best friend—who happens to be married to her brother—and their 7 children. She also enjoys playing online games.
Matthew Erwin, Veterinary Assistant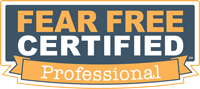 Veterinary Assistant Matthew Erwin joined our team in April 2006. He is responsible for setting appointments, filling prescriptions, and helping run and maintain much of our equipment.
Matthew most enjoys running lab work and believes the best qualities he brings to the hospital are patience and positivity.
Amy Cook, Veterinary Assistant
Veterinary Assistant Amy Cook joined the MapleShade Animal Hospital team part time in April of 2017. Amy possesses a BS in Biology, MS in Secondary Education, and is finishing an AVMA-CVETA Accredited Veterinary Technician program through Penn Foster.
Some of Amy's responsibilities include obtaining patient information from both the patient and the client/owner, relaying that information to the attending doctor, obtaining patient samples, and running diagnostics in-house. Amy also helps assist with caring for hospitalized and post-surgical patients.
"I enjoy the willingness of the doctors and technicians to turn every opportunity into a learning opportunity. Everyone is willing to help each other, which makes for great work atmosphere," Amy says.
At home Amy enjoys hiking around Northern Virginia's numerous parks with her 2 dogs.
Johnna Boswell, Receptionist & Veterinary Assistant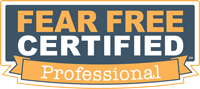 Receptionist and Veterinary Assistant Johnna Boswell joined our team in June 2013, following four years spent working at Paws 'N' Motion Doggy Daycare. She is responsible for checking clients in and out, answering phones, helping administer vaccinations, drawing blood samples, and setting appointments. Soon, she will begin schooling at Penn Foster in the Veterinary Technician program.
"I love working at MapleShade, because everyone is caring - not only to the animals, but to humans, as well," she says. "Both Dr. Learman and Dr. Ballou will go out of their way to help."
Johnna has a five-year-old Pitbull mix named Hally and an 11-year-old cat named Blossom. In her spare time, she volunteers as an EMT at her local fire house.
Kelli Robey, Veterinary Assistant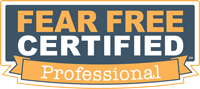 Veterinary Assistant Kelli Robey joined our team in May 2015, bringing eight years of experience with her.
"I like working at MapleShade Animal Hospital because everyone works together as a team," she says. "The clientele is awesome and everybody gets along."
Kelli is responsible for checking in patients, gathering their medical histories, drawing blood samples, and taking care of in-house patients. She most enjoys being hands-on with the animals and educating clients. Kelli shares her home three cats named Naia, Sassy, and Rapunzel, and two dogs named Block and Trisquit.
Jessica Christian, Veterinary Assistant
Jessica Christian, one of our newest Veterinary Assistants, joined the MapleShade Animal Hospital team in January of 2018 and brings with her over 15 years of experience. Prior to her involvement here at MapleShade, Jessica has worked as a Kennel Attendant, Receptionist, and Veterinary Assistant. Some of her daily duties include triage of patients, obtaining vitals and patient histories, administering medications and treatments, IVC placement/venipuncture, and patient monitoring during surgeries. The part of her job that Jessica enjoys most is being able to educate clients and providing overall care for patients from start to finish.
"The staff seems great," Jessica proclaims. "MapleShade Animal Hospital is a beautiful facility, I love the feline friendly aspect. I'm excited for the Fear Free training."
At home Jessica loves caring for her pets. She owns several cats, named Alfie, Marie, Harley, Tortuga, Merida, Sophia, Dutchess, and Sparrow. Jessica also owns a dog named MJ, and a snake named Hamstur. In her down time, Jessica enjoys hiking and spending time with her kids.
Alyssa Douglas, Receptionist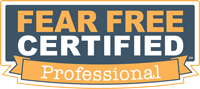 Receptionist Alyssa Douglas has been responsible for checking-in and discharging patients, scheduling appointments, answering incoming calls and assisting with other needed tasks in the hospital since May 2015.
Alyssa began working for us after completing her certification in the Animal Behavior College Veterinary Assistant Program.
"I enjoy working at MapleShade Animal Hospital because the clients and their pets are great to work with every day," she says. "Everyone is so welcoming and understanding. It's a great facility to work at and bring your pets to!"
At home, Alyssa has two one-year-old dogs: a Lab-Shepard mix named Kilo and a German Shepard named Odin. She also has a bird named Pickles, a Beta fish named Poseidon, and a rescue cat named Moscow.
Heather Lindsay, Receptionist
As a Receptionist, Heather Lindsay helps provide a first impression for new clients and helps ensure the highest levels of satisfaction for our existing clientele and their pets. Some of her responsibilities include account and medical record services, client communications, and education of hospital services. The aspect of her job that Heather enjoys most involves establishing a friendly and long-lasting relationship with our clients and their beloved pets.
Heather has been working part-time for MapleShade Animal Hospital since January 2018 and has approximately 3 years' experience working in an animal related field. She brings with her a diligent and conscientious work ethic centered around client needs. Heather is currently enrolled at NVCC and is pursuing a degree in Communications.
When asked about working for MapleShade, Heather says, "It is rewarding to work for an animal hospital in my hometown community. The medical staff is very dedicated and passionate about their work, which makes for a wonderful work environment."
Heather currently does not have any pets but plans to adopt a dog in the future. In the meantime, she loves to spend time pet sitting for her family and friends. In her spare time, Heather enjoys knitting, reading, writing, playing board games, and attending (occasionally managing) theater plays.
Kayla Gray, Kennel Attendant
Full-time Kennel Assistant Kayla Gray is responsible for walking, bathing, and feeding MapleShade Animal Hospital's canine and feline patients.
"We are like a family," she says of the hospital. "We help each other all the time when we need it. Everyone here is so sweet and nice."
She most enjoys downtime on the job when she can bond with the animals. At home, Kayla has a 5-year-old Boston Terrier that her family rescued. She began her college education at NOVA Community College this fall.
Cher McClung, Bookkeeper
Cher McClung has been MapleShade Animal Hospital's part-time bookkeeper since December 2011. She keeps on top of all of our accounting, payroll and accounts payable and receivable, as well as providing invaluable knowledge with tax preparation and reconciliation of banks, loans and credit cards.
Cher shares her home with a 5-year-old Miniature Pinscher named Harley.
Bob le Chat, Hospital Cat
My name is Bob le Chat.
I ended up at MapleShade Animal Hospital after a series of sad events. I was found in the town of Front Royal, Virginia as a tiny sick feral kitten. After many failed attempts to be caught, I was eventually captured by a friend of Dr. Learman and brought to MapleShade. I was very scared and didn't like to be touched; however, the staff was so friendly and loving that I eventually warmed up to them and decided I would make MapleShade my forever home. Without the staff here I wouldn't have received the care I needed to become the handsome and healthy cat I am today! Dr. Learman did attempt to have me live with her in her home, but I missed "my staff" way too much and demanded to be returned to my family.
I spend my free time roaming the hospital greeting patients and clients, begging for treats, playing with my toys and making sure everything is in order. I also enjoy being brushed, showing off my tricks and picking out ties for the work day from my extensive wardrobe. I earn my keep around here by educating the staff and clients in many aspects of cat care and by being so handsome. Lastly, you need to know I'm the supervisor here - don't let the staff fool you. Just like them, you'll come to love, respect and give me lots of treats and attention.