Our Staff
Kendall Reaves, Practice Manager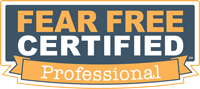 Kendall wears many hats here at MapleShade Animal Hospital. She joined our team in March of 2008 and uses her many years of experience in all areas of the hospital, along with a special talent for surgical assisting.
"Coming to work here each day is like being at home. The entire staff is like family, and I believe that shows."
Kendall is studying for her Veterinary Technician License and holds Therapeutic Laser and Animal Dental Radiology certifications. Kendall shares her home with Petunia, a Frenchie, and two cats, Leo and Stanley.
Sherry Meier, Practice Manager
Sherry comes to us with over 30 years of experience in the veterinary field. She also does animal rescue in Prince William County with her 501c3 non-profit, SADSAC, and serves on the Animal Advisory Committee.
"Being a part of the MapleShade team has always been a goal for me. Dr. Learman's work ethic, integrity, veterinary skill, and incredible compassion quickly made her one of my idols. The entire team is skilled, dedicated, caring, and an honor to work alongside. I am truly grateful to be here. The addition of Dr. Caldwell is of special value to me. We have worked together before, she is a fabulous veterinarian and surgeon, and I am thrilled to be able to bring her here as an incredible fit to add to our growing MapleShade family!"
Sherry owns a farm with her husband, two dogs, Max and Teddy, three cats, Phoebe, Raphael, and Linus, her own three horses Monty, Satine, and Merlin, multiple chickens, and several horse boarders that also live on the property. When she isn't working, she is somewhere out on the farm working with the critters.
Johnna Boswell, Veterinary Assistant & Receptionist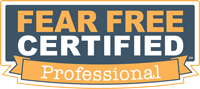 Johnna joined the MapleShade team in June of 2013. She enjoys working in any area of the hospital, holds a certification in therapeutic laser therapy, and is Fear Free certified.
"I love working at MapleShade, because everyone is caring and kind, not only to the animals but to the humans, as well."
Johnna has a Pit-bull mix named Tucker and two very sweet kitties named Rocky and Ziggy. In her spare time, she shares her home with her husband and two wonderful children, making tons of memories together.
Missy Hendrick, Receptionist
Missy has been with the MapleShade team since February of 2019. She is most frequently seen helping clients at the front desk. She comes to us with over 20 years of experience.
Missy has been recognized by The National Association of Professional Women and the Continental Who's Who for her excellence in leadership as well as her achievements and commitment to the veterinary industry.
Missy is taking classes for her degree in Criminal Justice with a particular interest in forensics.
"I love working at MapleShade because everyone here is like family. We ARE a team! Everyone here is so caring, not just to the animals but to the clients, and I believe it truly shows."
Missy lives with her husband, Louie and their three kitties, Basil, Oliver, and Coconut.
Jessica Norris, Veterinary Assistant
Jessica comes to us with several years of experience. She is loves working with dogs, cats, and the humans that bring them here to MapleShade.
Jessica is a student studying business with thoughts of potentially becoming a veterinarian.
She shares her home with her pets, Tokyo, a dog, and her three cats Tadashi, Mandu, Cinnamon, and Mikasa her Bearded Dragon.
Ariel Aguilera, Veterinary Assistant
Ariel comes to us with several years of experience. Often you will see her in the exam room accompanying the doctor. Ariel enjoys working with all of the pets and their humans coming in for treatment. She is considering returning to school to become a Licensed Veterinary Technician.
Cody White, Veterinary Assistant
Cody comes to us with several years of experience. While one of his favorite breeds of dogs is the Siberian Husky, he enjoys working with all of the dogs and cats coming in for treatment.
Often referred to as "The Dude" when a client doesn't know his name, he is always ready to help and pitch in whenever needed.
Kayla Alberry, Veterinary Assistant & Receptionist
Kayla joined the MapleShade team in August of 2022. She is currently studying for her Bachelor's degree in Marine Biology and Sustainable Aquaculture, with hopes to attend veterinary school to work with marine mammals. Kayla and her husband Pablo have two pets at home, their Bichon Frisé, Casper, who she describes as lovable, spoiled, and eats everything in sight. They also have one cat, Luna, who is always eager to play and get into trouble. They also have two fresh water aquariums with lots of fish.
Natalia Rodriguez, Veterinary Assistant & Receptionist
Natalia joined our team in June of 2022. She comes to us with two and a half years of experience. Natalia is pursuing her Bachelor's Degree in Animal Science. Her goal is to one day become a Veterinarian.
"I love working at MapleShade. The staff is amazing, I am constantly learning from everyone." "Dr. Learman is so caring and will go above and beyond for all of her patients."
While e Natalia loves all animals, she has a soft spot for Boston Terriers. She has two Bostons at home, Benji and Benny. She is also a cat mom to Levi and Finn.
Breana Williams, Receptionist
Breana hails from Canada but grew up in Michigan, and moved to Virginia almost four years ago. She has two cats, Mac and Bean, and two dogs, Ollie and Bella (which make for a full house). Breana has been working in the veterinary industry for two years and hasn't looked back. She greats everyone with a smile. Breana loves working with pets and meeting their wonderful owners as she continues to learn and to build her future in this field.
Cher McClung, Bookkeeper
Cher McClung has been MapleShade Animal Hospital's part-time bookkeeper since December 2011. She keeps on top of all of our accounting, payroll and accounts payable and receivable, as well as providing invaluable knowledge with tax preparation and reconciliation of banks, loans and credit cards.
Cher shares her home with a 5-year-old Miniature Pinscher named Harley.
IN MEMORIAM
Bob le Chat, Hospital Cat
My name is Bob le Chat.
I ended up at MapleShade Animal Hospital after a series of sad events. I was found in the town of Front Royal, Virginia as a tiny sick feral kitten. After many failed attempts to be caught, I was eventually captured by a friend of Dr. Learman and brought to MapleShade. I was very scared and didn't like to be touched; however, the staff was so friendly and loving that I eventually warmed up to them and decided I would make MapleShade my forever home. Without the staff here I wouldn't have received the care I needed to become the handsome and healthy cat I am today! Dr. Learman did attempt to have me live with her in her home, but I missed "my staff" way too much and demanded to be returned to my family.
I spend my free time roaming the hospital greeting patients and clients, begging for treats, playing with my toys and making sure everything is in order. I also enjoy being brushed, showing off my tricks and picking out ties for the work day from my extensive wardrobe. I earn my keep around here by educating the staff and clients in many aspects of cat care and by being so handsome. Lastly, you need to know I'm the supervisor here - don't let the staff fool you. Just like them, you'll come to love, respect and give me lots of treats and attention.