Our Staff
Kendall Reaves, Office Manager, Surgical Assistant & Receptionist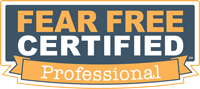 Kendall Reaves wears many hats at MapleShade Animal Hospital. With 14 years of experience in the veterinary field, she joined our team in March 2008. Some of her responsibilities include client and employee services/relations, conducting inventory and being a surgical and dental assistant.
"Coming to work each day is like being at home," she says. "The doctors and staff are like family and I believe that shows to our clients. Also the ability to grow and learn with such amazing people makes it fun to be here every day."
Kendall is studying for her Veterinary Technician Certification. She holds Therapeutic Laser and Animal Dental Radiology certifications. She shares her home with an eight-year-old cat named Capone.
Johnna Boswell, Receptionist & Veterinary Assistant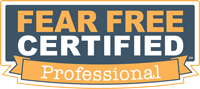 Receptionist and Veterinary Assistant Johnna Boswell joined our team in June 2013, following four years spent working at Paws 'N' Motion Doggy Daycare. She is responsible for checking clients in and out, answering phones, helping administer vaccinations, drawing blood samples, and setting appointments. Soon, she will begin schooling at Penn Foster in the Veterinary Technician program.
"I love working at MapleShade, because everyone is caring - not only to the animals, but to humans, as well," she says. "Both Dr. Learman and Dr. Ballou will go out of their way to help."
Johnna has a five-year-old Pitbull mix named Hally and an 11-year-old cat named Blossom. In her spare time, she volunteers as an EMT at her local fire house.
Cher McClung, Bookkeeper
Cher McClung has been MapleShade Animal Hospital's part-time bookkeeper since December 2011. She keeps on top of all of our accounting, payroll and accounts payable and receivable, as well as providing invaluable knowledge with tax preparation and reconciliation of banks, loans and credit cards.
Cher shares her home with a 5-year-old Miniature Pinscher named Harley.
Bob le Chat, Hospital Cat
My name is Bob le Chat.
I ended up at MapleShade Animal Hospital after a series of sad events. I was found in the town of Front Royal, Virginia as a tiny sick feral kitten. After many failed attempts to be caught, I was eventually captured by a friend of Dr. Learman and brought to MapleShade. I was very scared and didn't like to be touched; however, the staff was so friendly and loving that I eventually warmed up to them and decided I would make MapleShade my forever home. Without the staff here I wouldn't have received the care I needed to become the handsome and healthy cat I am today! Dr. Learman did attempt to have me live with her in her home, but I missed "my staff" way too much and demanded to be returned to my family.
I spend my free time roaming the hospital greeting patients and clients, begging for treats, playing with my toys and making sure everything is in order. I also enjoy being brushed, showing off my tricks and picking out ties for the work day from my extensive wardrobe. I earn my keep around here by educating the staff and clients in many aspects of cat care and by being so handsome. Lastly, you need to know I'm the supervisor here - don't let the staff fool you. Just like them, you'll come to love, respect and give me lots of treats and attention.